Course Overview
This two week long intensive training embodies many of the new technologies available for alternative healthcare along with our own copyrighted Quantum Field Therapy © (QFT ©), which you will not learn anywhere else as we have the sole rights to this most powerful of therapies.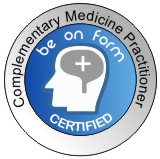 Your training will be conducted by members of our own experienced staff, who are vastly experienced in every technique you will learn. Our trainers are themselves CAM practitioners so will be able to answer all your questions and give you guidance in every aspect of your training.
Upon completion of this training course, you will be assigned a BeOnForm mentor, who will give you guidance, help and encouragement as you venture into the market place to practice Complementary and Alternative Medicine (CAM) yourself. Your mentor will give you six months of free telephone support for difficult and chronic cases as part of the service we offer.
As a BeOnForm certified CAM practitioner, you will have access to membership of professional bodies and reduced rate practitioner insurance schemes as well as a level of support we believe to be unique in the world of CAM training.
How Will I Benefit?
These are just some of the benefits you can expect:
Become a certified cam practitioner
Become eligible for inclusion in the NHS CAM register
Free membership of the BTFA
Free membership of the BCMA
Achieve BeOnForm Recommended Practitioner status
receive ongoing professional support
receive business start up advise and support
Programme of Study
What Can I Expect
The course includes a BeOnForm Complementary and Alternative Medicine Manual and free BeOnForm membership at 'preferred status', allowing you discounts on further BeOnForm Products and Training Courses. It also includes six months of free telephone support for difficult and chronic cases together with access to BeOnForm business start-up support services, which can assist you with Business Plans, Marketing Strategy etc.
The BeOnForm course in Complementary and Alternative Medicine (CAM) is designed not only to help you become a certified CAM practitioner, but also to make business start-up easy and cost effective. Candidates becoming CAM Practitioners with BeOnForm will also be offered the opportunity to practice CAM on behalf of BeOnForm at locations throughout the world, thus giving your business the boost it needs to get established.
Free Training
Why not organise a training course at a venue and on dates of your choice (subject to availability)? A minimum number of five trainees are required and for each five confirmed places a sixth place will be provided free-of-charge.
Please
contact us
for further information.
Grant Funding
BeOnForm can also help you obtain grant funding, for instance if you have been made redundant you might be able to retrain free of charge and even get travel and accommodation expenses paid.
Please
contact us
for further information