Course Overview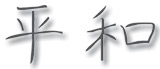 Reiki 4 is an elevation of Reiki 3 skills to Reiki Master Teacher level.

This 2 day training takes the already spiritually attuned Reiki Master to Reiki Master Teacher level. During the course, the Reiki 3 Attunement and symbol is given.

Candidates becoming Reiki Master Teachers with BeOnForm, if considered able, will be given the opportunity to teach Reiki on behalf of BeOnForm at locations throughout the world.
How Will I Benefit ?
These are just some of the benefits you can expect:
A feeling of oneness with infinite intelligence
to receive heightened reiki power
to become an authorized Reiki teacher
to be master of the violet breath
to meet your Reiki guides
Programme of Study
Teaching Reiki at all levels
Giving attunement to others
Self attunement
Master attunement
Master symbol
3 sacred symbols
Reiki guides meditation
Violet Breath
Karma and Samsara
Physical and spiritual cleansing
Reverence for life
Upon completion of the course, the delegate will receive a Usui Reiki 4 Certificate and Comprehensive Master Teacher Manual. The new Usui Reiki Master Teacher will also receive a lineage certificate allowing them to teach others and issue insurance acceptable certificates.
What Can I Expect ?
Becoming a Reiki Master Teacher is being entrusted with responsibility for your fellow man. Not only will you live your life with love for all creation, you will now teach others to do the same. Your heightened healing powers are a gift, but not a gift for you to keep to yourself; it is one you must share.
Today is your starting point in this journey. As you read this text, even though thousands have read these words before you, on this occasion these words are speaking directly to you.
Starting at around 10am and concluding between 5pm and 5:30pm you will not want to leave. Once our students reach this level of study, time becomes meaningless when in their presence, because we are all Reiki Masters together and sharing such fantastic heightened energy levels is almost intoxicating.
The course includes a BeOnForm Reiki 4 Manual, Certificate and for attendees having studied at level 1, 2 and 3 with other Reiki master teachers, free BeOnForm membership, allowing you discounts on further BeOnForm Products and Training Courses.

As with all BeOnForm training courses, we offer continuing support as part of our service.
Please note - Completion of Reiki 1 & 2 training course are pre-requisite to study at this level. Whilst Reiki 3 is not a prerequisite, it contains elements not covered in Reiki 4 and is therefore, the recommended route of study for the dedicated Usui Master Teacher.
Reserve your course
Simply find the course that's right for you in the reservations table and click on '
Reserve now
'.
...view dates and venues
Or contact us for further information
We accept all major Credit Cards.
Free Training
Why not organise a training course at a venue and on dates of your choice (subject to availability)? A minimum number of five trainees are required and for each five confirmed places a sixth place will be provided free-of-charge. Please
contact us
for further information.
Grant Funding
BeOnForm can also help you obtain grant funding, for instance if you have been made redundant you might be able to retrain free of charge and even get travel and accommodation expenses paid.
Please
contact us
for further information