Course Overview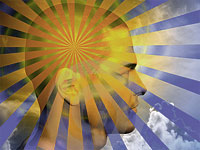 This course provides an excellent introduction to the practice of Thought Field Therapy (TFT) and is highly recommended for those new to the field. This introductory training teaches the common methods or sequences that have been developed through TFT Causal Diagnosis.
These common sequences or algorithms, developed by Dr. Roger J. Callahan, offer anyone with an interest in TFT for personal and family use and for those with previous experience in other therapeutic disciplines and wish to extend their services to include TFT, unprecedented levels of success when dealing with psychological and emotional issues.
The curriculum is standardised and approved by Dr. Roger J. Callahan, the TFT Training Centre, and the Association for Thought Field Therapy (ATFT) and is a prerequisite for both diagnostic level training and British Thought Field Therapy Association (BTFTA) development courses.
Note: This Callahan Techniques® Thought Field Therapy® Algorithm Seminar is approved and endorsed by Dr. Roger Callahan and the TFT Training Centre. This training is presented by Lloyd Watkins an algorithm instructor personally trained by Dr. Callahan and follows a standardised training format.
How Will I Benefit ?
These are just some of the benefits you can expect:
Increased success when dealing with emotional and psychological problems
Certification as a TFT practitioner

Free membership of the BTFTA
Entry qualification for BCMA membership
Access to reduced rate practitioner insurance
Entry qualification for diagnostics level training and BTFTA development courses.
Programme of Study
After receiving a brief outline of the amazing circumstances surrounding the discovery of TFT and an understanding of the theory behind this groundbreaking therapy, delegates are guided through the architecture of Dr. Callahan's TFT algorithms.
Subjects such as 'the nature of perturbations' and 'importance of tuning a Thought Field' are covered, giving a fascinating insight into the workings of the human mind and its connection to the physical body, whilst the discussion on 'the concept and correction of psychological reversal' will open your eyes to many of life's mysteries!
The algorithms presented cover:
Anxiety and Stress
Phobias
Past Traumas (PTSD), Love Pain, Grief, Guilt
Eliminating an Addictive Urge
Anger
Rage
Rapid Relaxation
Obsession / Compulsions (OCD)
Depression
Physical Pain
Panic / Anxiety Attacks
Jet Lag
Finally the training looks at the phenomena of inertial delay and the apex problem before discussing individual energy toxins and their impact on TFT.
What Can I Expect ?
TFT is a very interactive therapy and so is this dynamic training course, which typically starts at around 9am and concludes at 5pm each day. The approach adopted in both theoretical and practical aspects of this course makes for great fun and as the class size is limited, members of our staff are able to give you personal advice and answer any questions you might have as they arise.
As well as professional tuition and advice, we will provide you with writing materials for note taking, a manual produced by Callahan Techniques® TFT Training Centre, in conjunction with the Association of Thought Field Therapists (ATFT) and a copy of the book "Stop the Nightmare of Trauma" written by TFT's discoverer Dr. Roger Callahan. You will also receive a DVD entitled 'An introduction to Thought Field Therapy' and Video entitled 'The Addiction Breaking System.'

Upon completion of the course, you will receive a TFT Algorithm Training Certificate and become a Callahan Techniques Ltd. Approved Algorithm Level Practitioner with access to reduced rate insurance schemes. Additionally, you will receive a free years subscription to the BTFTA and thereby an entitlement to join the British Complimentary Medicine Association as a BTFTA member.
At BeOnForm we believe in adding value and consider our training courses to be the best value available.
Contact Us
Simply find the course that's right for you in the table of
available dates
and click on '
Reserve now
'.
Or contact us for further information
We accept all major Credit Cards.
Free Training
Why not organise a training course at a venue and on dates of your choice (subject to availability)? A minimum number of five trainees are required and for each five confirmed places a sixth place will be provided free-of-charge.
Please
contact us
for further information.