Quantum Field Therapy © (QFT ©) is a unique blend of: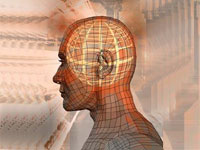 QFT is a totally non invasive therapy unique to BeOnForm. Nowhere else will you find this blend of age old eastern medicine combined with the findings of modern quantum physics, other than with us or QFT practitioners trained directly by BeOnForm staff.
QFT uses the very best of all the above treatment types in a mix tailored to your specific requirements. This state of the art technology is evolving daily as more and more amazing results of the latest quantum physics research is being received. For years, practitioners of Eastern medicine been have light years ahead of Western thinking in terms of complementary and alternative medicine, now however the West has taken a quantum leap forward and is proving that long standing eastern beliefs are actually scientifically sound.
This new found scientific proof is opening doors in new directions and creating believers of the sceptics of yesteryear. BeOnForm is and always will remain at the forefront of the application of quantum physics technologies, because you, our valued clients, deserve nothing but the best healthcare.
QFT is suitable for all of the following conditions:
Please
contact us
to book your appointment.